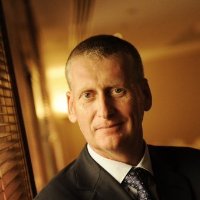 YouNique Consulting is an organisation that focuses on breaking down barriers that inhibit performance within you or your team.
Our consulting goal is to help businesses identify, understand and improve the overall health and profitability of their organization.
We craft solutions according to your individual and organisational needs to allow your Human Capital to perform to its fullest potential using World Class technologies to identify, measure and develop the people, skills and talent, and help implement the appropriate forward thinking solution.
Helping you focus on the people and ensuring that they have and are aware of their purpose, will assist in making the workplace one of the most sought after choices of employment.
In doing so, our YouNique Breakthrough Process lies at the heart of everything we do and is fundamental to ensuring effectiveness in realising improved performance objectives.
We are proud to claim an array of experience across numerous industry sectors including Broadcast Media, Oil & Gas, Banking, Property, Pharmaceutical and Hospitality to name a few and we have forged solid strategic partnerships with leading professionals, educators and performance enhancement consultants to deliver exceptional service to every one of our clients.


---
What our clients say….